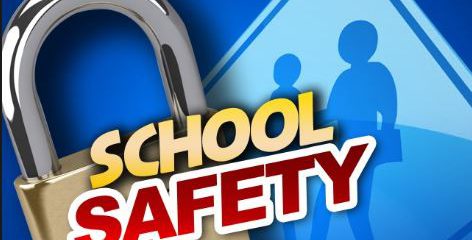 Today at approximately 8:55 a.m. the school held a "Lockdown" safety exercise.  In addition, a fire alarm was sounded during the drill.  Faculty and staff were instructed to follow the instructions on the Emergency Response Card.  During this time, students, faculty and staff followed our safety procedures which included disregarding fire alarms.  There is also […]

SSCS Student Council Members spread Valentine's Cheer at Marchand Manor The visit included a few musical selections performed by Bella Schuler, Rachel Roric and Miranda Maybie.  Other Student Council Members on the visit  included Alicia and Rachel Burke, Ally Parsons,  Brady Law, Andy Crewell, Emily Schuler, Justin Gribbin, and Abby VanBuren.

FBLA members attend the district regional competition at the Hilton Garden Inn in Clifton Park New York on February 6, 2018. Our students did an outstanding job receiving 20 different individual awards. This performance will now allow them to attend the NYS State Leadership Conference in Binghamton, New York on April 11th -13th 2018.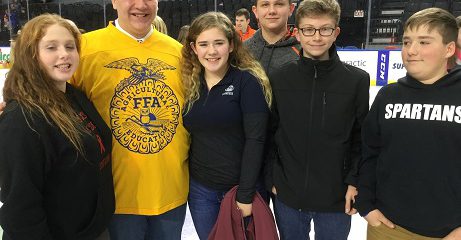 Our FFA Officers that attended the 212/360 FFA Conference on January 27-28th had the opportunity to not only be a part of a national FFA Program, but got to watch a Syracuse Crunch ice hockey game too, with more than 700 members from around NY! Officers MIranda Mabie, Morgan Cooper, Adam Bartow, Josh Bivins and […]

Flu Prevention (Click here for more information)
The students in the after school program have been working on chemical reactions and have completed experiments that show how particle size and temperature of the reactants affect the rate of chemical reactions.  Students learned that one sign of a chemical reaction is the formation of bubbles.  We have also worked on scientific questions and the […]
The 7th graders from SSCS visited Bassett Hospital in Cooperstown for the Up Close Heart Surgery Program on Friday, December 15th. One part of the program involved students stopping at stations, hosted by New Visions' students learning about heart health and healthy habits!

The School has moved it's Notification System over to a New  System. Please contact the School if you did not receive a text message regarding yesterdays  12/12 after school cancellations.