Thomas Tissiere, Ashley Goss, Isabella Esterman, Avery Brown and Miranda Mabie.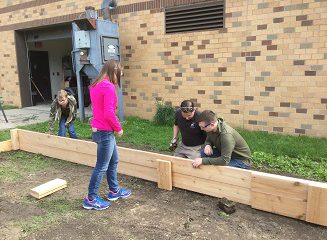 Planting next week! (This project is paid for through an NYS Ag. Education grant.) Thank you to Mr. Briggs and Mr. Osterberg for their assistance with leveling the ground and filling the planter.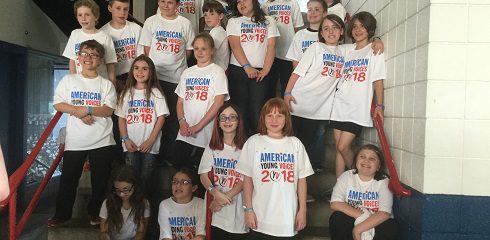 Fourth graders were given a wonderful opportunity to be a part of the largest children's chorus at the Times Union Center last night. Nearly 3,000 children participated.  They did an incredible job thanks to Mrs. Letteron's hard work and dedication. The number of songs they learned and memorized was unbelievable!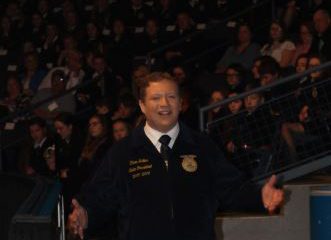 Congratulations again to the entire Keller Family.  Seth did an amazing job present his brother (Ethan) in front of close to 1100 people in the Blue Cross Arena!!!  Congratulations to the entire Keller family for their accomplishments as Ethan gave his retire address as NYS FFA President!!!!!!